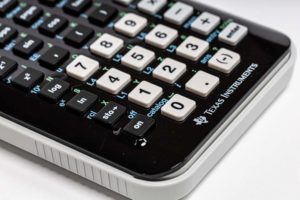 As a private practice owner, the financial side of running your private practice is only getting more intricate. Reimbursement flattens a little more each year while costs seem to increase. Consolidation in private practice continues. Competition seems to intensify. To make sure you can continue to operate profitably, you need accurate, timely, and understandable financial statements. You also need someone to help you interpret them and make good business decisions using them. In other words, you need expert healthcare accounting.
Healthcare Accounting At PBM
At PBM we work with healthcare accounting clients to help them make good business decisions while generating the most income for their practice and themselves. As accountants and CPAs for doctors, dentists, and other healthcare providers, clients choose PBM because:
Our plain language financial statements

are written for healthcare providers to understand, not for other accountants

We have proactive meetings during the year with clients, not just at tax time. We review financials and other pressing business issues.
We build proactive communications

into our rate, so clients call with questions and ideas instead of worrying how much it's going to cost

We've worked with thousands of private practice owners continuously since 1932
Experienced Healthcare Accountants For Many Specialties
At PBM we provide accounting services to many types of practices, including:
Accounting for doctors
Accounting for dentists
Accounting for Psychologists, Psychiatrists, and other mental health providers
Accounting for Optometrists, Ophthalmologists, and Opticians
Accounting for Chiropractors
Accounting for Physical Therapists
Accounting for Holistic Health and Naturopathic Health
Accounting for medical practices
Accounting for many other types of healthcare practices
Bringing Our Full Services To Clients
We also offer tax, practice management, payroll, financial planning, and retirement plans to our clients. All practices need many or all of these services to make sure they're generating the most income for their practice and themselves. Our clients who add on these services find it easier to manage their practice finances because it's all under one roof.