You want to have enough money to pay for the retirement you picture, put your kids through college, protect against unseen emergencies like a disability that would impede your income, and leave a legacy to your heirs.
Experienced with Healthcare Professionals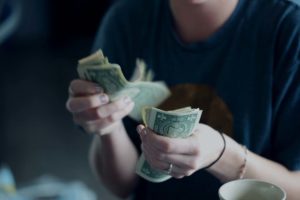 Whether you own your own private practice in healthcare or not, you have personal financial goals just like anyone else. At PBM we offer comprehensive financial planning for healthcare professionals. We have decades of financial planning experience working with healthcare professionals. We know that the personal finances of a healthcare professional can be different from those of other professionals. We help clients in many areas, including,
Retirement
We build a plan that compares your retirement needs to your assets and income sources. We'll look at any shortfalls and propose ways to deal with them.
College
We'll accurately estimate how much you'll need and develop a savings plan based on your own financial situation and risk tolerance.
Protect Against Surprises
Any sound financial plan should protect against surprises with insurance…even though we hope never to use it. We'll review your life, disability, and other insurance coverage. We'll also review your powers of attorney to make sure decisions can be made in case you're not able to make them yourself.
Leave a Legacy
Many of our clients want to leave a legacy to their heirs. We build cost efficiency as a basic principle into our financial plans – tax, professional fees, court costs, attorneys, and so on.
Bringing Our Full Services To Clients
We also offer accounting, tax, practice management, payroll, and retirement plans to our clients. All practices need many or all of these services to make sure they're generating the most income for their practice and themselves. Practice income and personal wealth are usually intertwined. Our financial planning clients who add on these services find it easier to manage their finances overall because it's all under one roof.